Acrylic nails
Acrylic nails are not a replacement, but an extension for natural nails.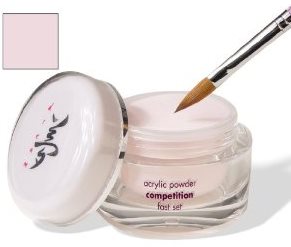 Plastic nail shaped tips, either white (resulting in a French polish look) or natural tips are glued to the end of each nail bed and acrylic is then applied over the entire nail. This is then buffed smooth and a shiny gel is placed over the top.
Nail extensions are very popular with a design or colour of your choice. Maybe by using shellac (see below), glitter, polish pens or even diamonds! You can be as eccentric as you like!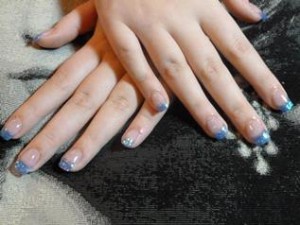 The overall result it a very strong and hard nail which should last for around 3 weeks. After this time your nails will be ready for a back fill. This is when the nail is buffed smooth and acrylic is added to the base of the nail bed where your nail has grown out.
This method of nail extension can also be done on short bitten nails giving a result of a nice looking natural nail with the length of your choice.
Usually it takes to 30 minutes to remove the nail using a nail file and acetone.
Shellac nails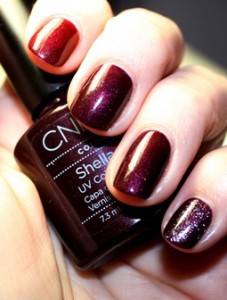 CND is a one of a kind polish. It isn't a gel polish, its a long wearing non-chip polish which will last for two weeks.
Shellac is applied by using a base coat, a colour of your choice and followed by a top coat which is cured under a UV lamp.
Shellac results are ultra shiny, scratch and chip resistant and all this is in zero drying time.
The application just takes 30 minutes and can be applied over natural or nail enhancement.
The removal of this revolutionary polish is kind to your nails and skin and very fast.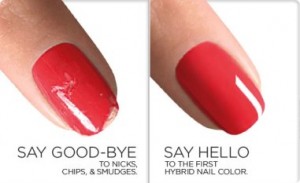 | Hands | |
| --- | --- |
| File & shellac gel polish | £20 (£23 including soak off) |
| Shellac French | £20 (£23 including soak off) |
| Mini manicure | £8 (includes cuticle removal, nail buffing, shaping of the nail & mini massage) |
| Full manicure | £18 or £30 with shellac (includes cuticle removal, nail buffing shaping of the nail, exfoliate, massage, clear polish with base coat and strengthener) |
| Nail repair | £2.50 |
| Soak off | £5 |
| Feet | |
| --- | --- |
| File & shellac gel polish | £20 (£23 including soak off) |
| Pedicure | £20 or £32 with shellac (includes cuticle removal, nail buffing, removal of hard skin, clear polish & massage) |
| Nail Enhancements | |
| --- | --- |
| Full set of acrylics | £25 (natural or white tips) |
| Nail art | From £2.50 |
| Full set of acrylics with shellac | £35 |
| Full set of acrylics with glitter | £25 |
| Back fill | £18 |
| Gel overlays on natural nails | £18 |
| Shellac on natural nails | £17 |